ACTING
Before heading in a more entrepreneurial direction, I had the privilege of working as an actor with some of America's and Europe's foremost theater, film and television directors.
My performance chops developed early, as I grew up dancing with the Joffrey Ballet as a professional child, at Lincoln Center for Jacques D'Amboise , and training at the Joffrey Ballet School and Balanchine's The School of American Ballet.
After appearing as Michael Peña's sister, Karen, in Oliver Stone's "World Trade Center," I was invited to host an awards ceremony at UCLA film school. There, I met a young producer (and future director), named Balazs Juszt. He told me he was producing a film in his native Hungary and they were looking for a lead. He took my picture on his phone and texted it to the director, who was on holiday with his family in Turkey.
Two days later, I was reading for that director, Gabor Herendi, in a Los Angeles office.
Two weeks after that, I was on a plane to Hungary to play the title character in the film "Lora," about a star-crossed lover who goes blind. I had three days to learn Hungarian, learn how get around Budapest blindfolded and to perform a sommelier's ceremony blind.
I found my face plastered on magazine covers and billboards around Hungary. An experience I never could have imagined!
"Lora" ended up winning Best Foreign Film at the Philadelphia Independent Film Festival. I was nominated for Best Actress at the San Luis Film Festival in Argentina and got to have a magical adventure there with filmmakers from around the world and the legend Geraldine Chaplin, who chaired the jury. You can watch an edit of "Lora" here:
After I starred in "Lora," director Gabor Herendi wrote a role for me in his next film, "Kind of America 2."
Lucia Brawley Acting Photo Gallery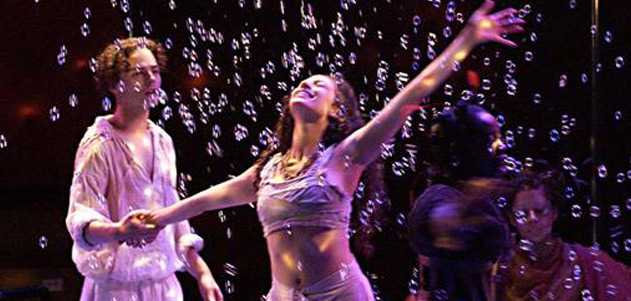 As a child, I trained at the Joffrey Ballet School and the School of American ballet; performed in "Taming of the Shrew," "Petrouchka," and "The Nutcracker" with the Joffrey Ballet, and originated the role of Olivia in Jacques D'Amboise's "Sea Mother's Son" at Lincoln Center.